10 listopada 2020, godz. 11.00-14.00
Rozszerzona Odpowiedzialność Producenta – od zapisów dyrektywy do modelu implementacji

Webinarium, udział bezpłatny po wcześniejszej rejestracji.
| | | |
| --- | --- | --- |
| 11.00 – 11.15 | Otwarcie webinarium, wprowadzenie merytoryczne | Magdalena Dziczek, EKO-PAK |
| 11.15 – 12.00 | Najnowsze regulacje i wytyczne Unii Europejskiej dotyczące mechanizmu ROP | Francesca Stevens, EUROPEN |
| 12.00 – 12.45 | Warianty ROP w krajach UE: najefektywniejsze systemy i ich osiągnięcia | Joachim Quoden, EXPRA |
| 12.45 – 13.15 | Wymogi znowelizowanej dyrektywy ws. odpadów i problematyka ich wdrożenia w różnych wariantach ROP w Polsce | Krzysztof Baczyński, EKO-PAK |
| 13.15 – 13.45 | Dyskusja z udziałem prelegentów i uczestników | moderator Magdalena Dziczek, EKO-PAK |
| 13.45 – 14.00 | Podsumowanie i zakończenie webinarium | |
W kolejnej wiadomości e-mail otrzymasz link do pokoju konferencyjnego, w którym odbędzie się webinar.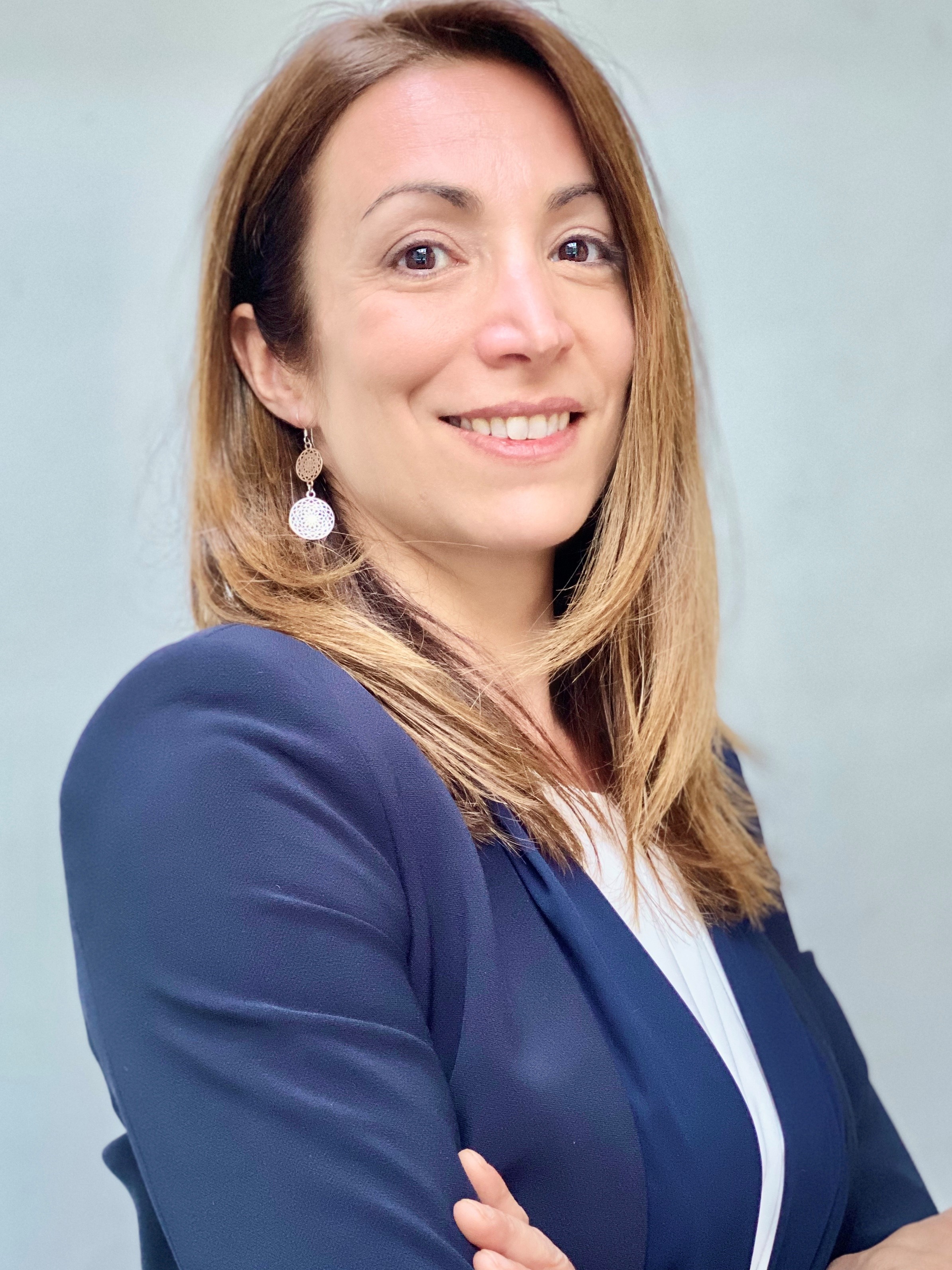 Francesca Stevens
 Francesca Stevens, Dyrektor Zarządzająca w EUROPEN, europejskiej organizacji powołanej na rzecz opakowań i środowiska, skupiającej przedsiębiorstwa związane z opakowaniowym łańcuchem wartości oraz ich krajowe organizacje. Przed dołączeniem do EUROPEN, pani Stevens kierowała obszarami Government Affairs oraz Business Development w Arconic i Alcoa. Była także odpowiedzialna za komunikację zewnętrzną w Hyundai Motor Company, Konfederacji Włoskiego Przemysłu oraz Alcan. Absolwentka Uniwersytetu w Turynie, na kierunku politologia i stosunki międzynarodowe oraz College of Europe w Warszawie, gdzie uzyskała tytuł magistra sztuki.
Francesca Stevens is the Managing Director of EUROPEN, the European Organisation for Packaging and the Environment, comprised of companies representing the packaging supply chain and national packaging associations. Prior to joining EUROPEN, Ms Stevens led Government Affairs and Business Development at Arconic and Alcoa. She also held public affairs roles at Hyundai Motor Company, the Confederation of Italian Industry and Alcan. Ms Stevens holds a degree in Political Science and International Relations from the University of Turin in Italy and a Master of Art's Degree in European Studies from the College of Europe in Warsaw, Poland.
Joachim Quoden
Dyrektor Zarządzający EXPRA. Zaangażowany w działalność wielu organizacji i realizację wielu projektów (ISWA, European Think Thank, CEFLEX, ISO, EPS SURE). Prawnik, ekspert w dziedzinie mechanizmów Rozszerzonej Odpowiedzialności Producenta, Członek Grupy Eksperckiej OECD,  a także zespołu eksperckiego powołanego przez Komisję Europejską. W latach 1993 – 2006 pan Quoden związany był z  for Der Grüne Punkt – Duales System Deutschland GmbH (DSD), zaś w latach 2001-2013 pełnił funkcję Dyrektora Generalnego organizacji PRO EUROPE.
Joachim Quoden studied law at the "Rheinische Friedrich-Wilhelms-Universität" in Bonn between 1987 and 1992 and served his legal internship in Bonn and Cologne from 1993 until 1995.
In between these placements, he spent 4 months within the German Federal Ministry of Environment where he was working on packaging issues including the German Packaging Ordinance.
From February 1993 until June 2006 Mr Quoden worked for Der Grüne Punkt – Duales System Deutschland GmbH (DSD) in various capacities. From January 2001, he served as Head of International Affairs of DSD and was vested with general commercial power of representation in 2003.
In January 2001, he also became Secretary General of PRO EUROPE, the umbrella organisation of 35 packaging recovery organisations using the Green Dot trademark. Between April 2005 and February 2013, he was appointed as managing director of this organisation.
Since April 2013 he is appointed as managing director of EXPRA – Extended Producer Responsibility Alliance – Inspiring Packaging Recycling, an alliance of currently 26 non-profit packaging recovery organisations owned by obliged industry from 24 countries from Europe, Canada and Israel.
Besides this, he is working since June 1995 as independent German Lawyer specialized on international extended producer responsibility legislation. In addition to his work as Managing Director of EXPRA and being a German lawyer, he is inolved in the following positions and associations:
since October 2013 he was appointed as chair of the ISWA Working Group Governance & Legal Issues and therefore member of ISWA's Scientific & Technical Committee;
member of the European Think Tank of the German waste association DGAW
member of the European Commissions' Expert Group "Support to Circular Economy Financing",
Board member of the CEFLEX consortium (www.ceflex.org),
member of the Advisory Board of the EPS SURE consortium (www.life-eps-sure.com),
member of the Advisory Council of the Product Stewardship Institute (Boston)
since 2000, member of the OECD expert group on EPR.
He was also an expert of the ISO global standardisation project SIS/TK 165/AG 10 Packaging and Environment that has developed between 2009 and 2012 global standards on packaging optimisation, recycling, reuse and energy recovery.
He is a member of
Further details can be found here: http://www.quoden.com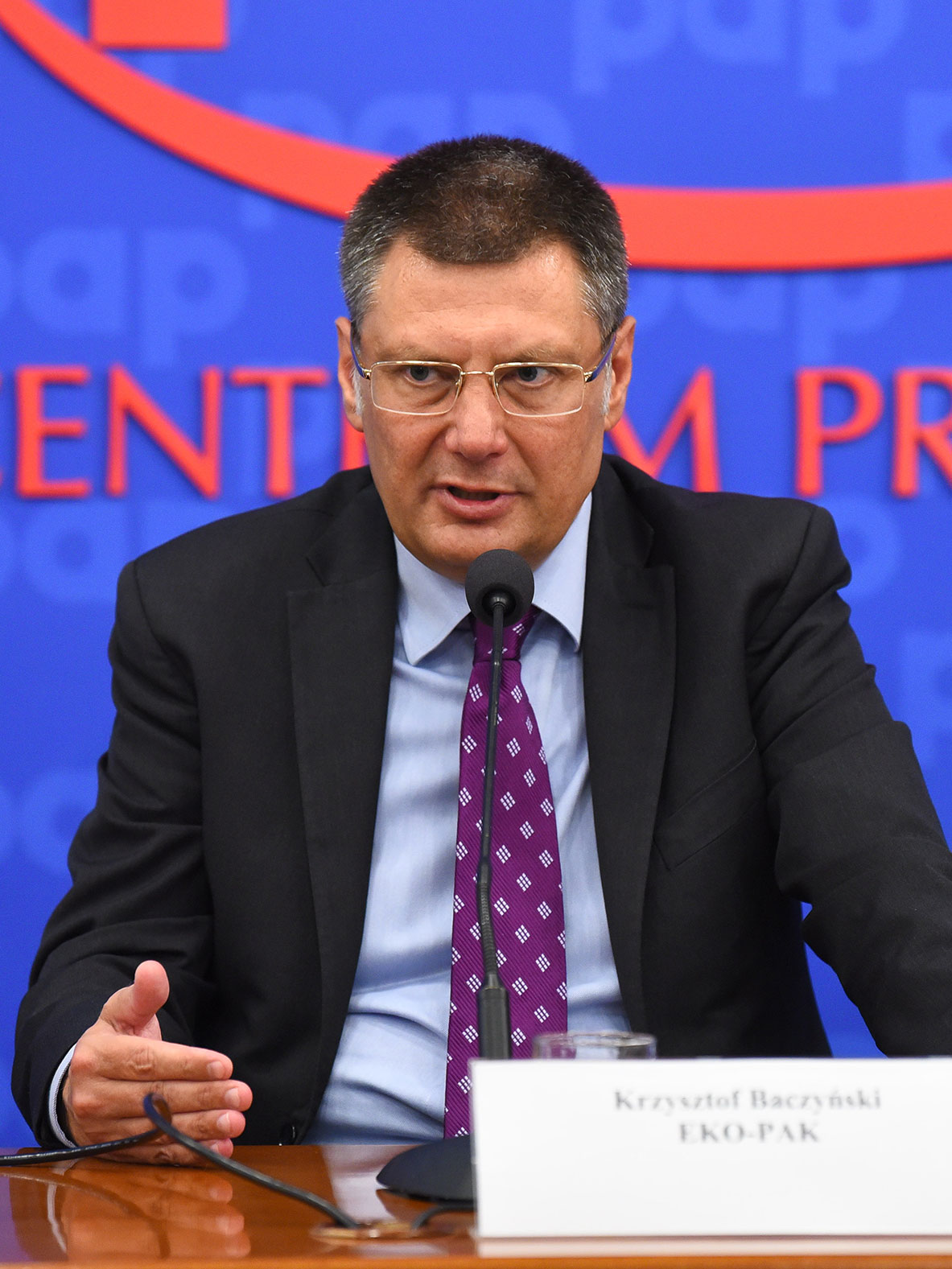 Krzysztof Baczyński
Absolwent Szkoły Głównej Handlowej w Warszawie na Wydziale Handlu Zagranicznego. Swoją karierę zawodową zaczynał w mediach, jako dziennikarz ekonomiczny w dzienniku "Sztandar Młodych" i w tygodniku "Życie Gospodarcze". Następnie pracował w agencjach doradztwa komunikacyjnego realizując liczne projekty w obszarach Investor Relations, Public Relations  a w szczególności Public Affairs. Przez kilka lat był także pracownikiem administracji rządowej (Kancelaria Prezesa Rady Ministrów).
Współtwórca Związku Pracodawców Przemysłu Opakowań i Produktów w Opakowaniach EKO-PAK i od lipca 2015 r. prezes zarządu Związku.
————————————————————————————
Krzysztof Baczyński graduated at Warsaw School of Economics (Foreign Trade Faculty). He started his professional career in media, working as economic journalist in "Sztandar Młodych" daily and "Życie Gospodarcze" weekly. Then he worked in communication advisory agencies, conducting projects in Investor Relations, Public Relations and particularly in Public Affairs. For few years he was also the governmental employee (Prime Minister's Chancellery).
Co-founder of the EKO-PAK Packaging Industry Union of Employers and the president of EKO-PAK as of July 2015.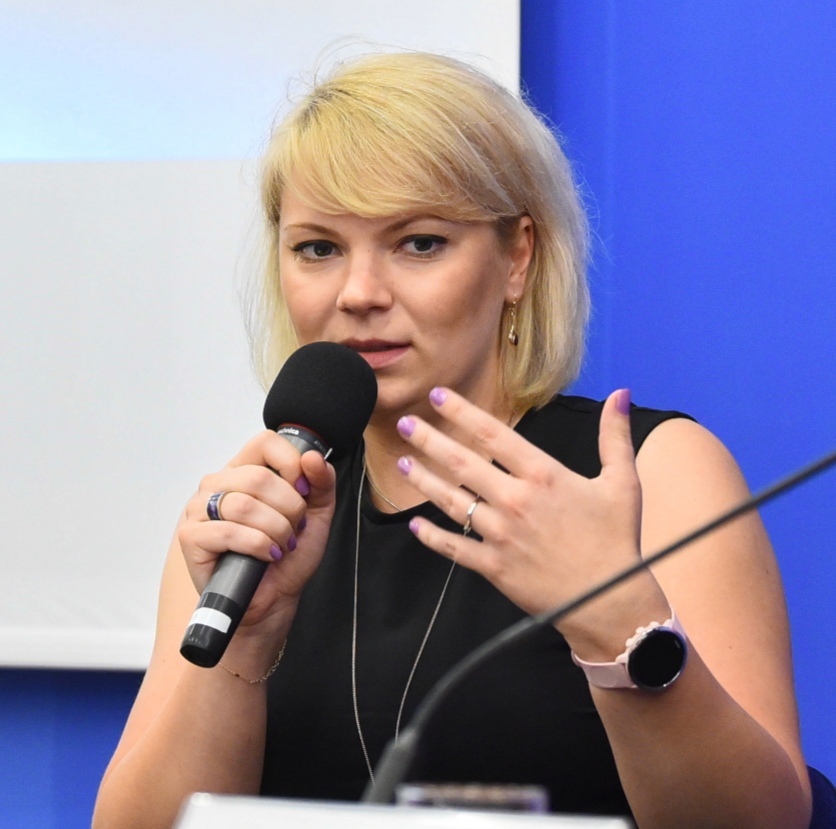 Magdalena Dziczek
Doktorantka Szkoły Głównej Handlowej w Katedrze Ekonomiki i Finansów Samorządu Terytorialnego (Kolegium Zarządzania i Finansów), absolwentka wydziału Zarządzania SGH, specjalność: zarządzanie strategiczne oraz skandynawistyki SWPS, specjalność: tłumacz języka szwedzkiego. Od 2010 roku związana z gospodarką odpadami. Reprezentowała Krajową Izbę Gospodarki Odpadami w Brukseli, uczestnicząc w pracach Municipal Waste Europe oraz za pośrednictwem tejże organizacji także w pracach nad założeniami m.in. do pakietu "Ku gospodarce o obiegu zamkniętym". Pracowała w MPO w m.st. Warszawie Sp. z o.o. na stanowisku Dyrektora Działu Strategii. Obecnie związana ze Związkiem Pracodawców Przemysłu Opakowań i Produktów w Opakowaniach EKO-PAK, aktywnie zaangażowana w pracę EUROPEN. Ekspert UNEP Grid w projekcie Climate Leadership. Jej zadania zawodowe i zainteresowania naukowe koncentrują się na efektywności systemu gospodarki odpadami w Polsce, zwłaszcza w nowej perspektywie, związanej z tworzeniem gospodarki o obiegu zamkniętym.
Magdalena Dziczek – graduated in Strategic Managment from Warsaw School of Economics and Scandinavian studies from SWPS University. Since 2010 have been involved in waste management issues. She was representing National Chamber of Waste Management in Brussels and cooperated with Municipal Waste Europe. Thanks to this cooperation she was actively involved in establishing pronciples of Circular Economy Package. She used to represent MPO in Warsaw Ltd. on the position Chief Strategy Officer. Now she represents the EKO-PAK Packaging Industry Union of Employers as member of the board and secretary general and is actively involved in the work of EUROPEN. UNEP Grid's expert in Climate Leadership programme. She focuses at her work and scientific research on improving waste management system in Poland, especially in the perspective of Circular Economy.